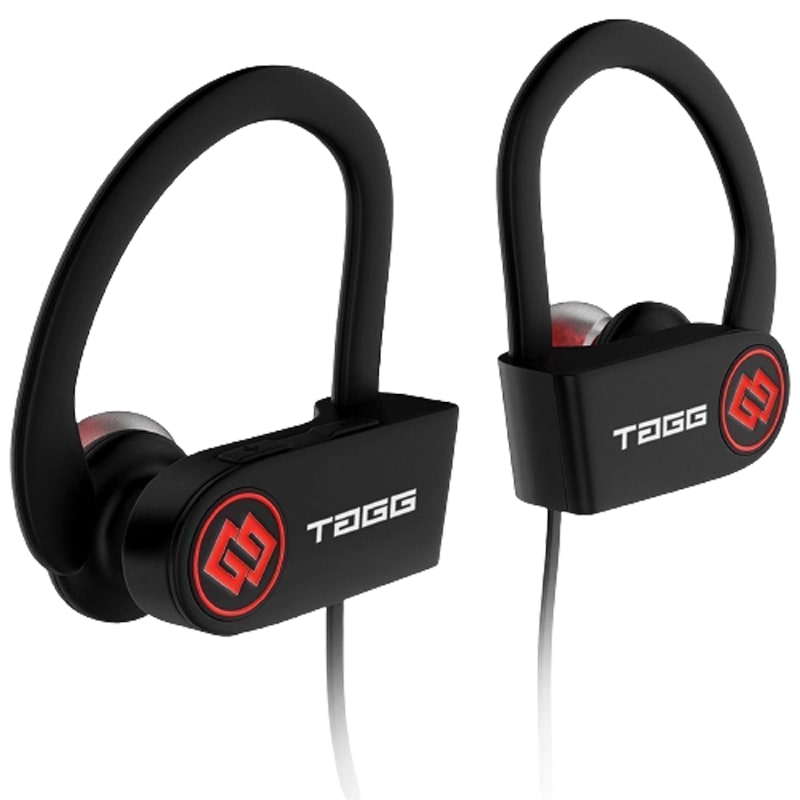 MRP: 4299.00
Offer Price: 3439.00
---
TAGG Inferno Exclusive Bluetooth Headphones with Mic: Comes with Noise Cancellation, Full Call Control, IPX4 Sweat Resistance, Smart Technology, despite being perfectly compatible with mobile devices, smart technology eliminates all pretexts. It's your time to shine

Ergonomic Design: Durable design and comfortable earbuds ensure that earphones are always in place during running, jogging and gyming. Unstoppable nano-coating technology protects the earbuds from perspiration during exercise.

7 hours of music playing time - Built-in rechargeable lithium battery (100 mAh) provides standby time of up to 180 hours and talk time of 8-9 hours and 7 hours of music playing time.

Great listening experience - delivered by cutting-edge technology, efficient and convenient. Immerse yourself in the limitless world of sound with the latest Bluetooth innovation

Used devices - fast pairing with all smartphones with Bluetooth functions. iPhone 7, 6 / 6S, 6S Plus, 5 5c 5s 4s, iPad Air, Samsung Galaxy S6, S5, S4, S3 Note 4 3, HTC M9 M8 M7, LG Flex 2 G3 G2, Apple Watch and other Bluetooth smartphones / devices .
The final product delivered might vary in color and print from the one displayed here, While we make every effort to deliver the same product, there might be variations because these products are procured in mixed batches.
Some products which are currently selling on the portal may belong to the stock lot or stock excess, It may belong to the prior manufacturing year (2019, 2018, or older) some listed products may be out of warranty and packing box and packaging might be damaged.
It is advisable to read all terms and conditions or refund policies while buying any product for more clarity.